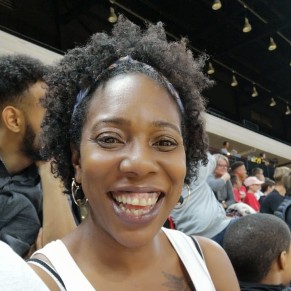 Nerrine Brown, Great Ormond Street Hospital
Nerrine Brown works at the world famous Great Ormond Street Hospital, where she uses the Credit Union's Salary Savings Scheme. We asked her about her experience with us.
"I remember my mum saving with a credit union from when I was a little girl in Jamaica. I joined the credit union because I wanted to save with an ethical bank that has no outside shareholders.
"The Credit Union has helped me greatly by offering lots of saving options, and when I needed some help with money, they helped with a low interest loan that made life a lot easier.
I love the Salary Savings Scheme as it allows me to save directly from my wages without worrying about dealing with the bank. Even if it's just a little money at a time it is a really good idea for me to save. Too few people save regularly so I would encourage others to join the credit union and save in this way."
Evidence shows that people are much more likely to have a savings account when their employer offers a Salary Savings Scheme with the Credit Union.
The financial stability which results from having some savings, or access to low-cost loans when needed, is seen as a real benefit by those employees who use the scheme. This in turn can help reduce stress caused by financial problems, reducing staff turnover, sickness levels, and absenteeism.
Click here to see if your employer allows you to save direct from your salary.